Featured Property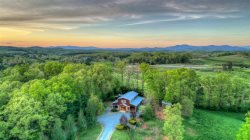 Moonlight Retreat - Blue Ridge, Ga.
Enjoy a FREE Night Stay this Winter!
We want 2022 be the year for travel and adventure. We welcome you to plan your first trip of the year to the Blue Ridge Mountains with a
Free night stay
on us.
Learn More
Stay Cozy In A Blue Ridge Cabin
Snuggle up with loved ones this winter! Surrounded by the natural beauty, gather around the firepit or warm up in the hot tub after your outdoor adventures.
Here For You
Southern Comfort has been in business in Blue Ridge for 20 years and we pride ourselves in premiere customer service!
- southerncomfortcabinrentals.com
Check back soon.